Cost-efficient and fast insight for analytics, AI, and ML models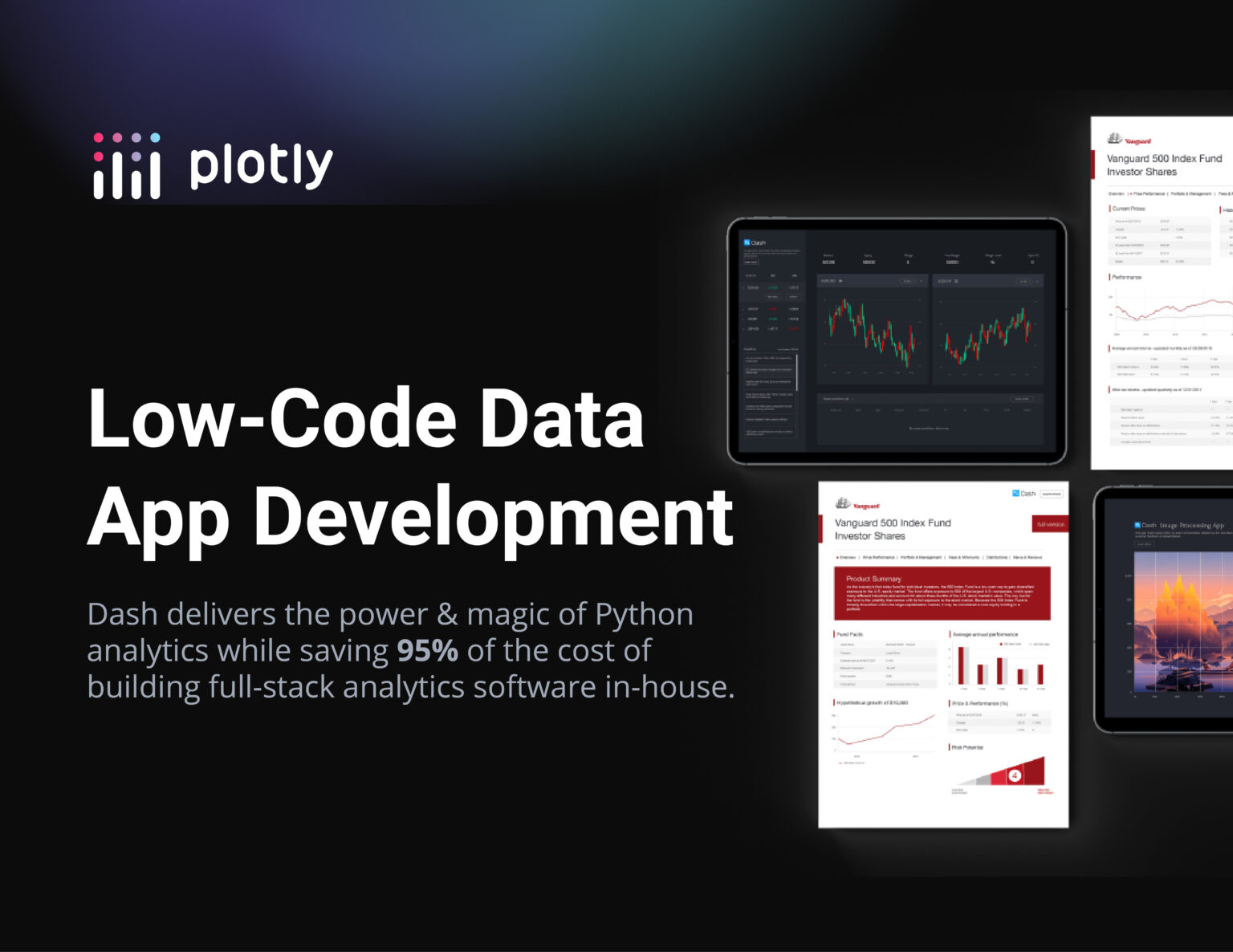 In today's data-driven world, organizations depend on real-time insight to guide and support business decisions. Plotly's data app development platform, Dash Enterprise, delivers the power and magic of Python analytics while saving 95% of the cost of building full-stack analytics software in-house. It bridges the gap between the low-code, business intelligence (BI), and data science markets. 
Download the white paper to learn how:
Python-based apps display real-time data for advanced analytics, machine learning, and artificial intelligence 

Data scientists, data engineers, and data analysts gain more control of their data

The cost and time to production for mission-critical applications is significantly decreased without the need for front-end, back-end, or DevOps support

Fill in the form below to gain access to these essential resources. By completing this form, you agree that we will share your details with Plotly for marketing purposes.