NEW: Emerging Manager Insights Report for 2023 & Beyond
Alternative investments fintech Dynamo Software has released the results of its latest Frontline Insight Report, focused on a survey of more than 100 emerging managers worldwide.
The findings not only reveal that emerging managers plan to invest in headcount and fintech to achieve faster growth in 2023, but also how their interest in ESG continues to increase.
NOW AVAILABLE! The Dynamo Frontline Insight Report: Analyzing Trends, Identifying Challenges, and Harnessing Insights from Leading LPs & Asset Allocators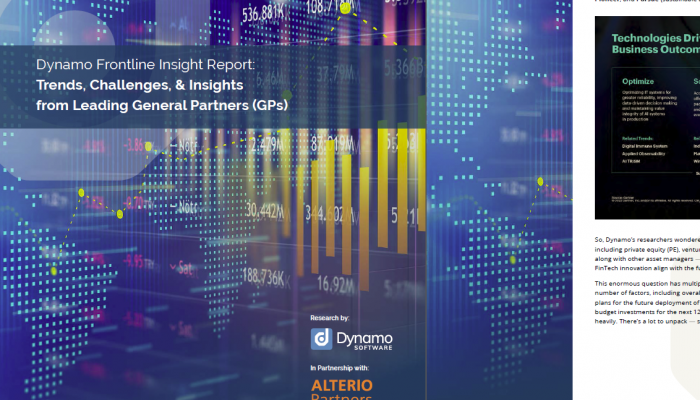 After surveying more than 100 GPs, Dynamo and Alterio Partners have contextualised the findings in this new primary research, revealing trends in diversification, fees and tech spend for 2023 and beyond.